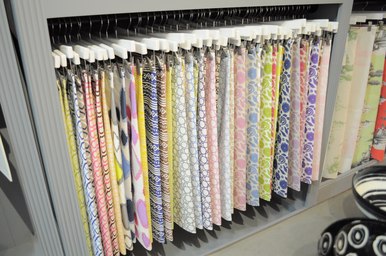 Visit our Design and Resource Centre

Visit our showrooms at Lincoln Interiors and experience a comprehensive selection of the finest fabrics and leathers available to the public. Brand names such as Joanne Fabrics, Kravet, Robert Allen, Unique Fabrics and Barrow are just a few of our custom fabric choices.

Browse through thousands of designer fabrics in our separate design studios with a natural light environment. We offer In Home Consultation services and advice that provides you information on unique fabric or Window Treatments. Lincoln Interiors Design Centre has an extensive furniture resource library with direct access to many of the top manufacturers in the furniture industry.
Top Designer Fabrics available at Lincoln Interiors